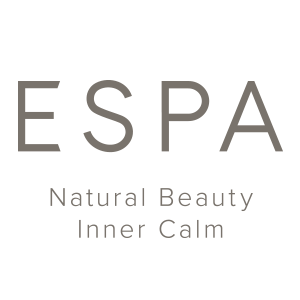 ESPA Personalised Facial
Our experienced ESPA Therapists will select naturally advanced spa skincare products rich in plant and marine extracts to suit your individual needs alongside tailored massage to deeply cleanse, exfoliate, purify and boost
your complexion.
ESPA Optimal Skin Pro Facial
Reveal your skin's true potential by having this expertly tailored facial using our fantastic optimal skincare range. This facial instantly brightens and revives the complexion while helping to protect against environmental damage and delay the early, invisible signs of ageing. Suits all skin types.
Glow From Within Facial
This invigorating treatment embraces ESPA's holistic approach to restoring radiance, feeding your skin and your mood for skin that glows with vitality. Using nutrient-rich active ingredients to brighten complexions and facial massage using Rose Quartz Gua Sha this facial will leave your looking lit
from within.
ESPA Lift & Firm Facial
Restore youthful vitality and improve skin toxicity and firmness with this advanced facial. Using our fantastic Lift & Firm product range combined with specialised facial massage lifting techniques, this facial will help combat the signs of ageing, stimulate collagen production and deliver intensive results;
the benefits of which can be seen immediately.
ESPA Intense Age-Defying Facial
Visibly diminish wrinkles and fine lines with this powerfully age-defying
facial. Instantly effective, naturally renewing formulas combine with restorative massage to noticeably tone, plump, and intensely hydrate mature skin. Youthful radiance is awakened and your skin is left feeling beautifully refined, soft, and supple.
ESPA Advanced Facial
Restores skin's vitality to reveal a bright, smooth and radiantly youthful-looking complexion with our advanced facial treatment. Suitable for all skin types and ages, this treatment combines a deep brush cleanse with the Foreo Silicone brush followed by a sublimely relaxing massage using Rose Quartz crystals
and finishing with the lifting and smoothing mask. A truly indulgent facial.
ESPA Natural Facial Lift
This specialised facial is the complete approach to skin health using cutting edge pre and probiotic technology combined with the same benefits of physical exercise to detoxify, invigorate, sculpt and relax. Powerful age defying techniques inspired by Japanese Kobido massage, along with stimulating Jade rollers give instant results, leaving the skin firm, lifted and beautifully radiant. An amazing experience.
ESPA Back, Face & Scalp Treatment
Unravel tension, instantly boost your complexion and restore inner calm with our most renowned treatment. Targeted massage techniques combined with the purest aromatherapy oils and a highly-personalised facial helping you to look and feel your very best, restored, de-stressed and beautifully radiant.
ESPA Pre-Natal Experience
Nurture your changing body and calm your mind with this beautifully comforting treatment. Personalised to your needs and stage of pregnancy, the purest, most gentle formulas smooth and nourish skin while expert massage soothes tight, tender muscles and invokes a state of blissful relaxation.